Itongadol.- A comitive of representants of the Jewish Agency for Israel arrives at Argentina for helping those interested in doing Aliah, facing a probably 2020 crisis. Anyway, what could be an informative talk, became a fenomenal that break every expectatives.
Those who aproached AMIA's doors on sunday afternoon coul se thousands of people making lines to go into "Expo Atid 2019", where the Jewish Agency present benefits and oportunities in Israel, among other activities.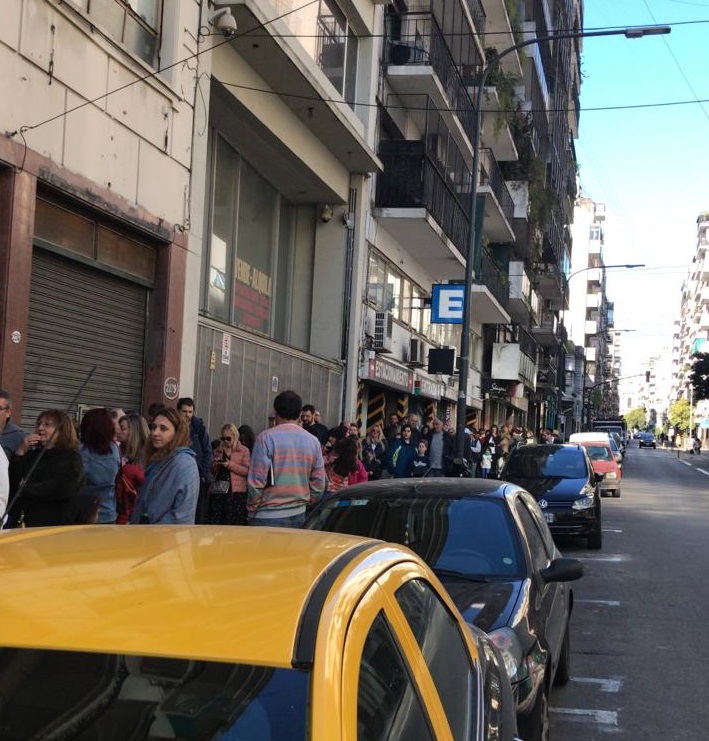 During the event, israeli experts bring their testimony in the issue, also people was able to know the experience of a delegation full of israeli citizens borned in latinamerican countries and in some moment of their life choose to do Aliah. They told about their stories of life and participate in talk of profesional orientation.
Start-Up Nation was a central part of the day, the tecnological news of Israel and the success of young entrepreneurs. Also game and entretaiment where there to enjoy the day.
In an interview with ItonGadol, Tzvica Miller, regional director of Jewish Agency southern cone said that "this mision has the objetive of aproaching and creating a better dialogue between Israel and the jewish community as part of the fact that in almost 90 years the Jewish Agency works for leting every jew in the world to have the possibility to go to Israel, opening and showing that image".
The participation don't reflect what argentinians went through in 2001/2002 crisis when thousands chose to keep their lives in Israel, the actual answer of part of the people of being able to travel, refelcts in some way the dificult time Argentina is experiencing.
Gabriela Glazman, coordinator of the delegation said to ItonGadol that "in 2001 we have to save people from a risk situation. Now we came to tell them that Israel is a good possibility for living. Theres future and lots of things to do in Israel".
"Expo Atid 2019" is over, but the Jewish Agency recall that their activities will be realized again and those who want to have more information can solicitated calling to the following number: 0800-666-2093 (Argentina).