Itongadol.- Only a few days away of Rosh Hashana and with Iom Kipur coming soon, Mauricio Macri, President of Argentina participate of the meeting at the synagogue Tefila L'Moisés at Basavilbaso, Province of Entre Ríos.
The argentinian President, Mauricio Macri, assisted to the Synagogue Tefila L' Moisés de Basavilbaso, one of the olders of Argentina, making himself the first argentinian president in visit that synagogue.
Macri send his best wishes for the jewish new year celebration and added: «I want to thank you for reciving me here, in your home. For us it has been very important this years working with the community».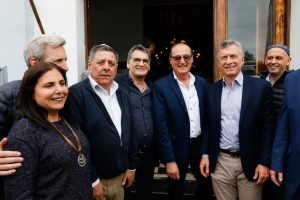 Claudio Avruj, secretary of Human Rights of Argentina discribed that the visit of Macri «Represents with out dudes a huge tribute to the jewish inmigration in the historic colonies of Entre Ríos and a deep recognition to the permanent support to the development of the local communities».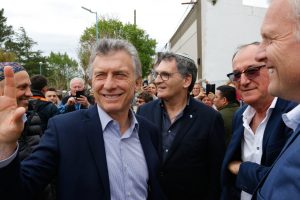 At meeting were present the Rabbi Sergio Bergman, secretary of goverment in Environment and Sustainable Development, and the Minister of Interior, Public Works and Housing of Argentina, Rogelio Frigerio, among others.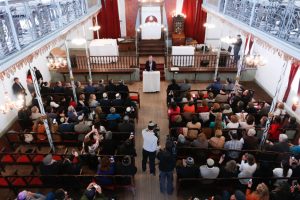 In a letter written by Avruj, he assured his pride for the president and remarked the pluralism and respect of Macri.